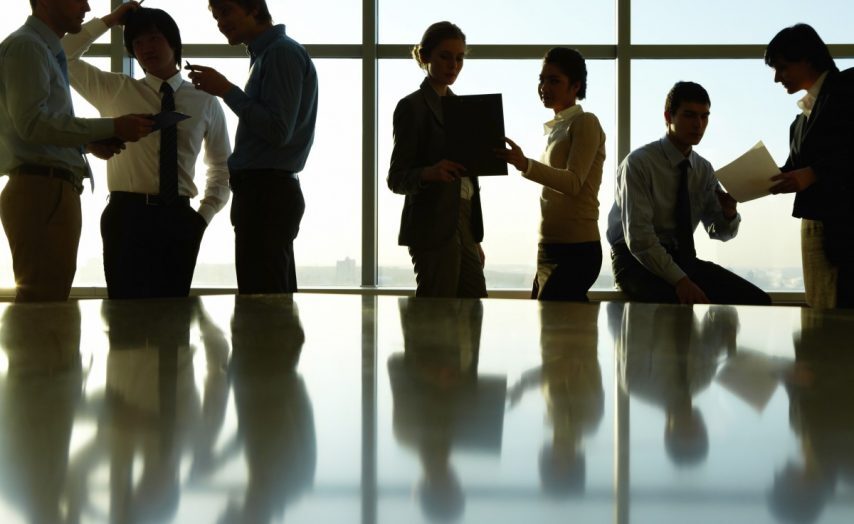 We know that many of you are curious about how different businesses are integrating performance principles into their culture and day-to-day behaviours. We asked Andy Ford, a Senior Programme Manager for one of our major customers to share how his team is using some core performance principles to ensure they're ready to lead the business through a period of change. Andy has over 20 years' experience in Financial Services, working as a senior business change programme manager and Head of IT, working with organisations such as RBS, Lloyds and HBOS.
We had our first leadership session with K2 in January 2015. A year on, what difference has it made to us as a team?
What the experience has meant to us?
We're the leadership team of a very major programme. There are four of us in the team: two who were already with the company and two who joined specifically for the programme. It's essential for us to work well and effectively together. We've embraced the performance concepts K2 introduced us to, such as 'Wins, Wishes & Wants'; the three Cs of Control, Confidence and Connectedness; 'Buzz' meetings; and the 'Performance Calendar'. These and more have made a massive difference to how we work as a team.
How we've developed as a team?
We've effectively seen what might have been sub-conscious being turned into a conscious approach. We recognise the key performance moments and we prepare for them. An example would be setting out time in our diaries in advance of critical stakeholder meetings. We're really clear about what we want to achieve from the meeting, work through how we're going to go about it and think about how we can prepare the ground in advance, e.g. talking to individual stakeholders ahead of the meeting.
Holding 'Wins, Wishes & Wants' each week (where we share what's worked, what we wish for and what support we want) allows us to air the positives, so that we can learn from and repeat them, but also to talk about challenges that we face as individuals. Often that includes personal stuff that's going on in our lives. The support that we're then able to give each other as a team, not only makes us more effective as a group, but more importantly has allowed us to step in for each other on many occasions. Knowing you have that back-up and support then translates into a much closer bond as a team, which in turn increases our performance.
We use our 'Buzz' meetings (our weekly leadership team get-togethers) very effectively. We feed in agenda items in advance; always check what's upcoming in terms of performance moments in our Performance Calendar; keep minutes with action items, which we endeavour to close down speedily; bring in others when we need to; and hold an extended Buzz once a month to cover some of the more long term stuff. Buzz, the Performance Calendar, WWWs and the time that we spend with our K2 coach, all add up to thinking time for us as a team. This is probably the biggest learning of all. You need to give yourself time to think.
So what's the message I'd like you to take away?
These are just examples of how we've tried to embed elements of the K2 philosophy and leadership session into our working lives. For me, the change it's created in us as a team is in terms of our self-awareness; that level of consciousness that I talked about before. We've come to understand so much more about each other, our strengths, how we work best and where we can support each other.
We've all gone on a personal journey that has made us better at what we do, but that time to think as a team is the really critical ingredient. I remember back in January 2015 when Luisa, our coach, asked us to define our objective as team. It took ages before we realised that we were repeatedly stating the programme's business objective, not ours as a team. A year on, if you asked us to do that, perhaps the biggest difference would be that we'd naturally start from the perspective of us as a team. Doesn't that say it all?
×