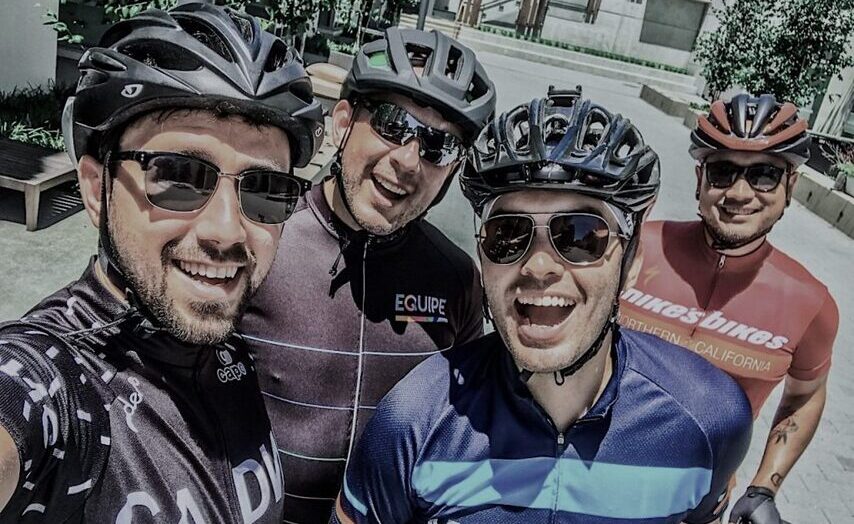 In our quest to share our human performance expertise and do some good in the world where we can, this year we're supporting Team LifeReady, sponsoring and coaching the team as they prepare for Aids LifeCycle 2018 – our very own Keith Hatter is even off to be their roadie for the event!
A complete human performance challenge
Aaron, Dan, David and Dock, the PlanetK2 Team LifeReady, are based in San Francisco. They are fundraising, training and preparing right now, for the AIDS Lifecycle event in June 2018.
The team will be cycling 545 miles, from San Francisco to LA, through some of California's beautiful countryside, fundraising for AIDS/HIV related services, research and awareness, still critical to many parts of our society.
The event is a complete human performance challenge, for each individual as well as the team as a whole. At PlanetK2, we love these.
Here's a snapshot of 2017 Aids LifeCycle event, to see what'll be coming up for the team.
A life less ordinary
At PlanetK2, we love supporting great businesses and great people get even better at what they do.
We're proud to support and work with the LifeReady team – long term friends of our business, doing an extraordinary event, stepping out of their personal comfort zones and raising funds for a great cause. Find out more about Team LifeReady in the start of their vlog series on The Performance Room.
We have been given the unique opportunity to support the whole team, as well as each member individually. We'll be helping them get superbly performance ready for the event. To think, prepare and perform like elite athletes.
Follow the journey
We get to follow and support the teams' journey before, during and after the AIDS Lifecycle 2018 event.
This is too good for us and our customers, friends and colleagues to miss – so stay tuned over the coming months, we'll be sharing the teams' individual and collective purpose, their motivations, their training highs and lows.
You'll get to follow their human performance journey and we'll share our collective learning.
If you're inspired to start following the journey and support the fundraising efforts of the LifeReady team:
×