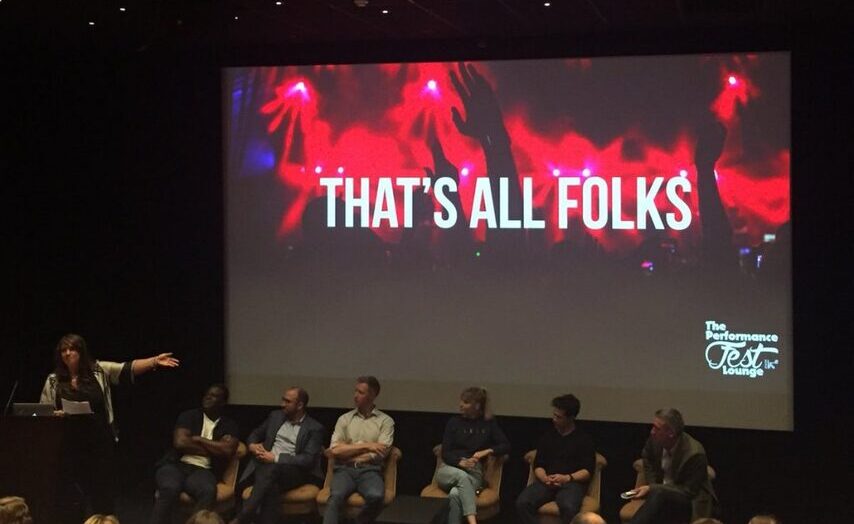 What do an acclaimed actor, a bomb disposal expert, two globally successful musicians and an outstanding emergency medicine consultant have in common? 
When it comes to high performance, we discovered its quite a lot!
If you've been following us on social media, you might have seen excited coverage of our very first PerformanceFest Lounge event.
We had an incredible afternoon decoding high performance. As the audience arrived and took their seats, with beers and popcorn to settle into the show, we kicked off with cinematic style at The Soho Hotel screening room in London, UK.
Highlights
Here's our highlights so far – theres more to come! #watchthisspace
What were your favourite moments?
#PerformanceDecoded at PerformanceFest Lounge 2018
Diverse Performance Arenas
Danny Sapani (Actor – Star Wars, Black Panther, The Crown) kicked off the afternoon with a breathtaking snippet of theatre, he literally showed us how he 'stops the air'. Then Dr. Chris Shambrook took to the stage and asked the questions to our expert panel of performers.
After Danny's performance and insights, we moved into the world of bomb disposal, hearing from Lloyd Davies (Bomb disposal expert) about performance under pressure and what its like to stay ready for critical moments during lengthy preparation periods.
Next up was Dr. Tom Evens (Emergency medicine consultant) who gave us a fascinating insight into performance under pressure when saving lives – how to get ready for critical decision making and seamless team work when it matters most.
We then moved from the world of emergency medicine into the world of globally acclaimed musicians, hearing from Dan Rothman (Guitarist and co-founder, London Grammar) and Hannah Reid (Lead singer and co-founder, London Grammar). We heard what its like to be on tour and challenges they've faced in the past that could affect on-stage performance. We also how they are preparing differently for performances coming up this year.
The audience were superbly engaged and as Emma Sapani our host, moved us into a panel Q&A, the audience got the opportunity to ask their own questions and talk to the performers – taking the learning and insight to the next level of #PerformanceDecoded.
A huge success
We've raised £10,000 for Children on the Edge – a huge thanks to everyone involved in PerformanceFest Lounge 2018 for making this possible! 

The extra funds will help train refugee teachers and educate 100+ children in tent schools for up to two years in Rohingya.
If you'd like to find out more or donate to the project yourself, do visit their website – Children on the Edge – Rohingya project
There will be more…
Who would you like to see onstage next time? What performance arenas would you like to be inspired by?
Get in touch with us if you'd like to know more, or are interested in coming along to the next one! 
Working with Make it Cheaper, to make it happen
We've been working with the great people at Make it Cheaper to bring the PerformanceFest Lounge 2018 to life. They made it possible for the event to take place and they nominated Children on the Edge as charity partner. We're delighted to have worked with them.

Supporting Children on the Edge
Children on the Edge makes a difference for thousands of marginalised children, who are living on the edge of their societies around the world. Many are without parental care, neglected or persecuted by their own governments, ignored by the international media and missed by large overseas agencies.
Working in partnership with local communities, they help create safe, child friendly environments. They support over 10,000 children to realise their rights, and they restore the ingredients of a full childhood through the generation of hope, life, colour and fun.
Their work today includes delivering education to Rohingya Refugees in Bangladesh, Syrian refugees in Lebanon, working inside Kachin state in the midst of a civil war, helping 'untouchable' Dalit communities in India and working in Ugandan slums tackling child sacrifice.

×