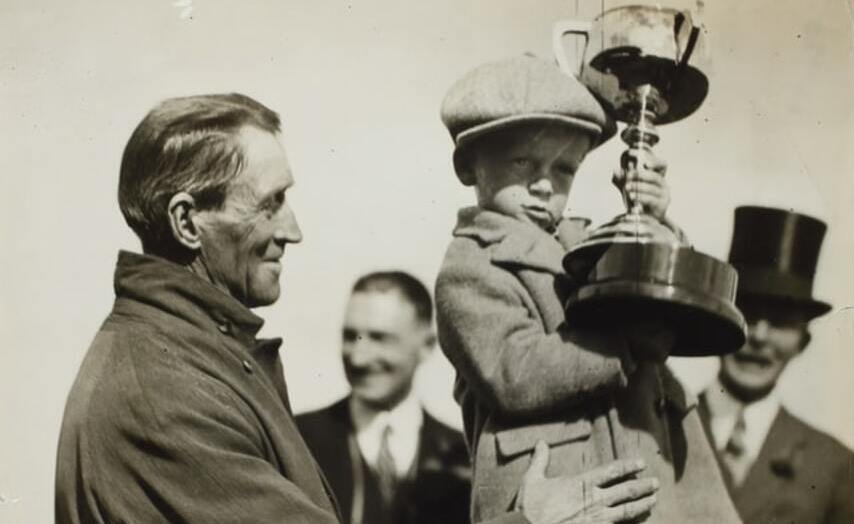 Wow, what a week of high performance heroics, hammerings and controversies! Andy Murray pretty much single handedly beat the French to propel Britain to its first Davis Cup semi final for 34 years. The Australians turned the tables on England in spectacular fashion to win the second Ashes Test. And the Tour de France was set alight by Chris Froome's ascent of La Pierre-Saint-Martin last Tuesday, which sparked more drugs allegations and some inappropriate spectator behaviour.
In the sports-fest of the last few days, it was easy to miss the victory of Zach Johnson in the 155th Open Golf Championship. The victim of some atrocious weather conditions, the Open was finally concluded on Monday, with Johnson coming out on top after a topsy-turvy last day's play.
Now, Johnson is no sporting mega star or headline grabbing hero. He is, by his own admission, "not the most charismatic, emotional, fun-packed individual". But of all the winners (and losers) from the weekend, he's our high performance pick of the bunch.
Why? Because he's a superb example of someone who's made the most of his talent throughout his career. He's a performer with no big weapon, no one defining skill, quality or asset to match his competitors. There is no area of his game that is great and in fact in some aspects he is quite simply technically deficient. His one previous major win was the Masters in 2007, where he famously laid up on every par five. That's equivalent to someone using an old computer running an outdated Windows OS to deliver an innovative IT project against competitors using the latest state of the art technology. This is someone who's competing – and winning – against prodigiously talented performers with slightly inferior technical skill.
What Johnson is absolutely world class at, however, is exploiting the strengths and talent that he does have. He knows what he can do and what he can't do. He doesn't attempt to do what he can't do well, and he doesn't try to compete against others on their terms. Instead, he's clear on the strengths he has got, chooses the best strategy that plays to those strengths in the conditions he's in and then sticks to this strategy in a remarkably focused and disciplined way. His mental fortitude – resilience, faith, and patience – is critical here. He chooses his own path, has trust and belief in it, and follows it, come hell or high water. He did nothing spectacular over the weekend – just played steady, solid, consistent golf (in pretty testing conditions). And that won him the ultimate prize against the worlds best.
His caddy, Steve Williams summed it up perfectly: "Some players can't be intimidated. Zach Johnson is top of that list. He knows his game, its strengths and limitations, and he trusts it. There isn't a person or situation that is going to make him play beyond his capabilities or take risks he shouldn't take. In fact, he'll embrace who he is even more and relish the challenge of beating someone with a bigger game. It doesn't mean that Zach will win every time, it just means he won't lose because of the guy standing across from him".
Zach Johnson, take a bow. Our high performance accolade of the week goes to you. For demonstrating that achieving great things doesn't require heroics but disciplined execution of a well thought out game plan that exploits the strengths and talents that you do have – and for not trying to compete against others on the stuff you simply can't match them on. Chapeau Zach!
×