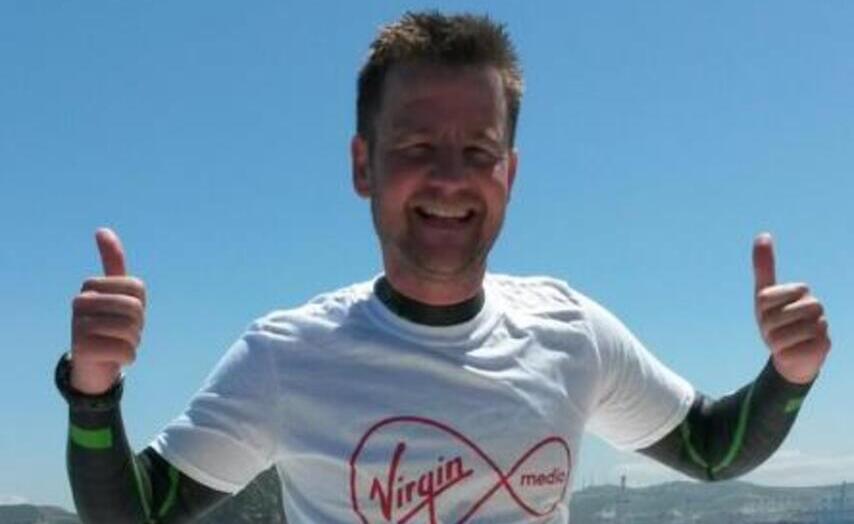 Dom Boon is People Director for Virgin Media. As a customer we've worked with him on high performance principles and he's done an extraordinary job in applying them to another area of his life – swimming.
This blog tells the story of his serious accomplishment in 2016. Becoming one of only 500 people, ever, to achieve something special.
Imagine preparing so well for something that you perform better than you believed possible. Imagine that you break a national record that you weren't setting out to break, and hadn't even been thinking about.
That's exactly what happened to Dom Boon.
Focus on the process
Dom swam over 10 miles of open water from Europe to Africa, across the busy shipping lanes of the Straits of Gibraltar. When he touched Moroccan land at Punto Cires in a time of 3 hours, 5 minutes he was ecstatic!
He'd developed a brilliant plan to make the most of his ability, executed it superbly and set a new British record by a full 9 minutes.
Focusing on the process meant he achieved his gold medal goal – "complete it and love it and feel I've nailed it"- and brought into view an outcome he'd not even considered.

Preparation is performance
Turning dreams into reality
Dom's dream was to swim from Europe to Africa. Once committed, he set about training, preparing and learning. Part way into his schedule he set gold, silver and bronze goals for completing the swim.
His is an excellent example of skilfully using goals around the outcome, the big steps on the way and the process to get there.
Preparation is everything
It was a swim. But Dom set about improving everything he could think of: his technique, his stamina, his support team, his psychological plan and his equipment.
He was driven by the overall goal but he became more and more helpfully focused with the different parts of his preparation. His final plan for the swim and the hours leading up to it was very well informed and very detailed. He'd broken the swim down into a 10-step process and thought through all the 'if… then…' scenarios he could.
Focus on the process and the result will look after itself
"On my fifth feed, Adam (Dom's brother) told me that the tides were getting very strong but that I had less than 3km to go. I couldn't believe it and asked him to repeat it. I was going much, much quicker than I had expected."
Excellent preparation leads to quality execution and delivery. Dom was reaping his reward in his quick time.
Being ready
Dom's focus, initially, was on completing the swim.
By the time he got to Southern Spain in May 2016, he'd swum over 785km in training and built his support team. He'd got up regularly at 4.15am to squeeze in a swim before work and included several long swims over 4 hours. He'd done open water training, strength building exercises and sprint work to break through the difficult Moroccan tides. He'd a new wetsuit, a refined 30 minute interval feed plan and a routine for getting mentally ready in the run up and when swimming.
The record was a bonus. And what a bonus to have! How brave are you to really focus on the process and see what records you can break?
×