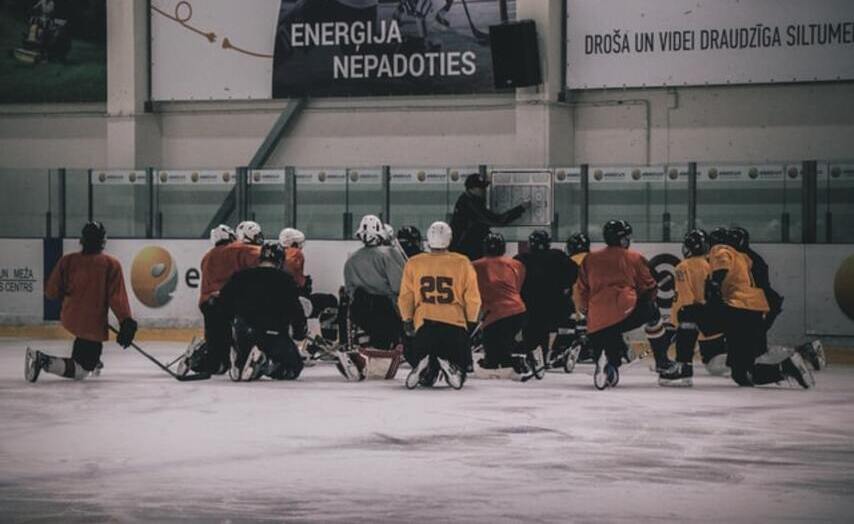 Wimbledon is here and that must mean our traditional preoccupation, if not obsession, with the progress of British tennis players and in particular, one Andy Murray. Andy has started the tournament in pretty good form – and in the absence of any tight early round matches, much of the media spotlight has been on his choice of Amelie Mauresmo as his new coach.
With an absence of female coaches at the highest level in sport, and in particular female coaches coaching male athletes, predictably the focus has been on the gender issue.
More astute commentators have however been talking about other aspects of why Andy has chosen Amelie as his coach, and there's been some interesting reasoning behind this which says much about coaching and the role of a coach.
Now Andy Murray is clearly already pretty good already at what he does – he can play every shot in the book, is tactically astute, has fierce determination and has demonstrated his resilience, is in excellent physical shape and knows how to prepare and manage himself through the rigours of a demanding Grandslam event. So why does he need a coach? Well, he is absolutely committed to improving as a player – he is continually striving to get better, which you can quite clearly see if you watch him on court. A coach for him is not someone who is going to help him hit better shots or provide him with some magic new insight.
Mauresmo's role – like Lendl's before her – is very simply to help Murray get better by being a sounding board, someone he can talk ideas and concerns through with, someone who will listen, someone who will challenge, and someone who will at times bring a fresh perspective. She will be an expert observer and an ever present support beside him over the coming 10 days.
She – also like Lendl before her – will be doing relatively little instructing and directing. A coach – whatever the level, and contrary to popular belief – will spend balance of their time listening and questioning rather than telling.
Murray has chosen Mauresmo as his new coach because he sees both coaching and human qualities and tennis expertise in her that he thinks will help in get better at this stage in his career. He said that what initially drew him to her was her calmness, that she really listened and that had a good sense of fun and perspective. He has also said that her track record at the top of the game as a player (she has a great appreciation of what it is like to compete at the highest level) and her ability to add insight and a different perspective tactically has been valuable in the last few weeks.
The longevity of this coaching relationship remains to be seen, but irrespective, it's a great insight into coaching choices. If you – like Murray – are seeking to get better, and constantly need to strive to improve to simply survive in a competitive world – then you'd be taking every opportunity to talk to a coach, mentor or your manager about your performance.
And if you're in the luxurious position of being offered coaching, you would be choosing that coach on the basis of how their expertise and their qualities as a coach and human being fitted with you. So if you are not taking the opportunity to work with the coach, or aren't exploiting that chance well, you might just be missing a trick to get better at what you do.
×